The Tennis Club of Albuquerque offers fun and competitive recreational sport for family and friends. TCA provides members with 13 hard surface tennis courts, 8 lighted, outdoor swimming pool, fitness center, club house and more.
Join the area's top swim coaches for a first-rate experience in team events, instruction or just relaxation.
Tennis Pros
USPTA Certified teaching pros are here to give you an exceptional experience.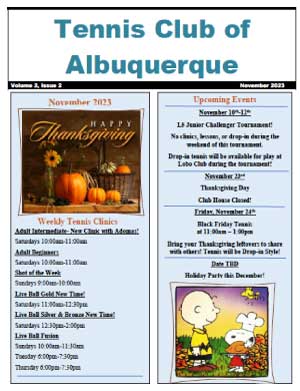 The November newsletter is available online.
read more