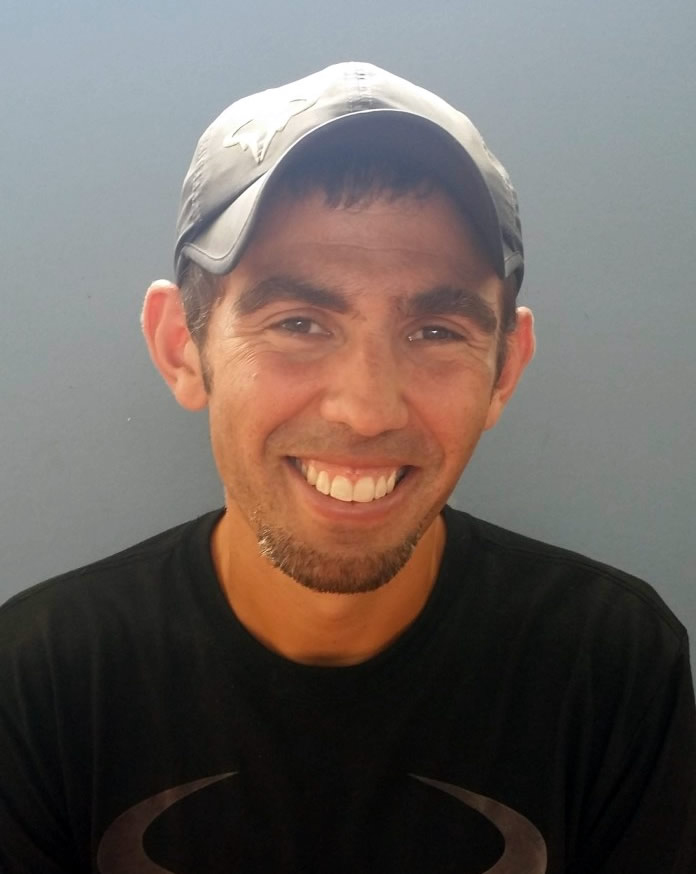 Alex Mansfield, USPTA
Tennis Pro
A long-time TCA member, Alex grew up playing at the club and was thrilled to join the team in January of 2014. Alex worked with the Sandia Prep middle school and varsity girls' tennis programs for seven years, during which time the girls captured a combined four state titles in team and individual competition. He has also participated in several National Championship tournaments as a member of USTA Adult League, USTA Mixed League, World Team Tennis, and USTA Tennis on Campus teams. Alex is a USPTA certified teaching professional renowned throughout the tennis community as the Live Ball guru.  He oversees the club's Junior Competition Group, Adult Beginner and Intermediate clinics and the very popular Playsight Smartcourt, currently the Southwest's only fully automated court monitoring system built on a social platform.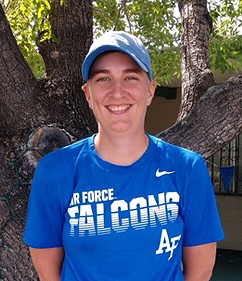 Shannon Young
Assistant Tennis Pro
Shannon is originally from Salem, Oregon and started playing competitive junior tennis  when she was 11, competing both in the Pacific Northwest region and at the national  level in the USTA Zonals tournaments (2004-2006) and Winter Nationals (2006). She  went on to play college tennis for the US Air Force Academy and was commissioned as  an Air Force Officer in 2012. Her first assignment was to Wright-Patterson AFB in  Dayton, OH where she discovered a love for coaching tennis. While working as a  LADAR Development Scientist for the Air Force Research Lab's Sensor's Directorate, and later while pursuing a PhD in Engineering Physics, she was an assistant coach for  both the girl's and boy's teams at Beavercreek High School. In October 2018, she  successfully defended her dissertation and relocated to Albuquerque to work for the  Space Vehicles Directorate of the Air Force Research Lab. While in Albuquerque she  has been heavily involved in tennis, acting as the head coach for the Wilson Middle  School team for the Fall 2019 season, and playing on TCA's Adult 18 & Over, 5.0+  Women's team that went on to get second place at the USTA League Nationals last fall.  Shannon loves sharing her passion for tennis with others and seeing players of all ages both fall in love with tennis and improve their games.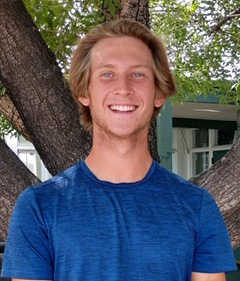 Alex Kratochvil
Assistant Tennis Pro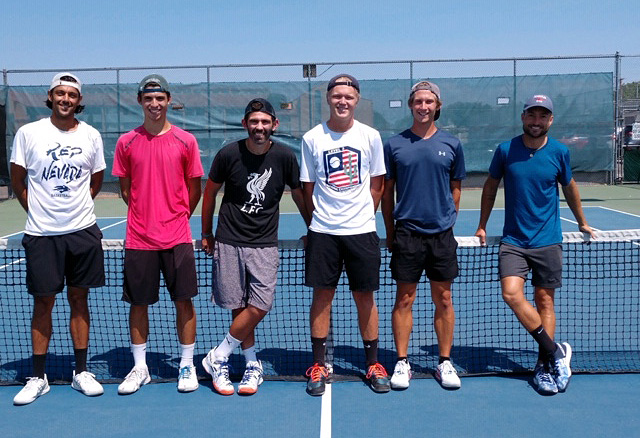 From left to right:  Marcos Garcia, Rafa Calvo, Alex Mansfield, Adomas Skauda, Alex Kratochvil, and David Zumalt.