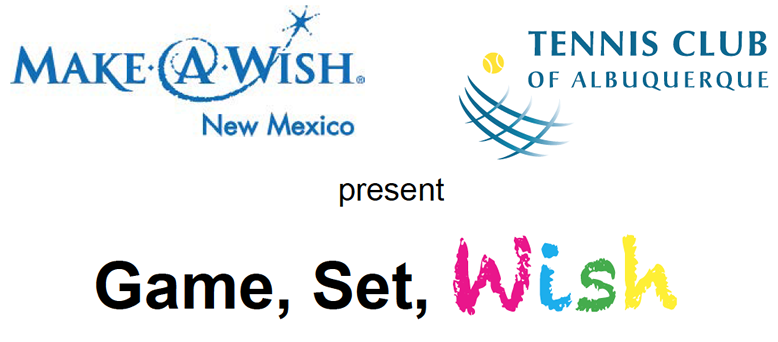 A 24-Hour Tennis Challenge to benefit The Make-A-Wish Foundation
Saturday May 21st 2016
We're putting together one tennis-filled day with a round-the-clock effort to raise funds for our friends at the Make-A-Wish Foundation. From 10am Saturday, May 21 through 10am Sunday, May 22, we want you to help us enjoy TCA at its finest, with a fun, supportive atmosphere and love for both tennis and a great cause. We will have games throughout along with food, drinks, and raffle prizes from various donors and sponsors. TCA pros Gui Dupont and Alex Mansfield are going to hit for 24 hours straight, but they'll need your help and support for the cause to get there!
---
How Can I Donate?
Pledge forms will be available at the club before and during the event
We will keep a donation jar during the 24 hour Challenge
Download flyer and share with your friends!
Schedule:
10am Saturday, May 21st:
Start of the 24 hour Tennis-athon
10am-12pm Saturday and 8-9am Sunday:
LiveBall Drills
1-2pm Saturday and 9-10am Sunday:
Beat the Pros
All games are a minimum donation of $10