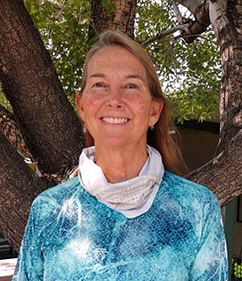 Carol is a life-long tennis player who grew up playing tennis at the Tennis Club of Albuquerque. She was in the Top 3 Singles and #1 doubles player throughout her junior career in the Southwest and was a three time New Mexico AAAAA State Champion. She was awarded a full grant- aide scholarship to San Diego State University. While playing at SDSU she was in the top 5 in the NCAA. Carol and her mother Nancy Neeld won three mother-daughter national championships and were ranked #1 in the nation. Currently, Carol is a 5.0 women's league player. Her 18+ 5.0 women's team placed 2nd in the nation in 2019 and her 55's 9.0 women's team placed 3rd in 2018.
For now, Carol is using this time to help players develop new skills, improve strategies to play smarter and most of all have Fun playing this great sport of tennis.
Carol is also a certified PPR pickleball instructor. If you haven't played pickleball it is a lot of fun. If you have played tennis or ping pong, you'll be able to transition to game play with pickleball almost immediately.
Carol says "I am looking forward to working at TCA, I have so many fond memories here I am  glad to be back. Thank you for this opportunity."
She is available for Private, Semi-private and 3-and-me clinics. If you'd like to work with a doubles partner or team members for better communication on the court or specific drill or strategy situations. Please contact Carol and she can arrange a time that works for everyone.